Warning: Use of undefined constant editmode - assumed 'editmode' (this will throw an Error in a future version of PHP) in /www/htdocs/w0091163/cms/front_content.php(934) : eval()'d code on line 575

Herzlich Willkommen

Die "Energie-ökologische Modellstadt Ostritz-St. Marienthal" finden Sie in der Oberlausitz, im Südosten Sachsens. Die Stadt liegt direkt an der Neiße, dem Grenzfluss zwischen Deutschland und Polen. Zusammen mit dem Kloster, dem Internationalen Begegnungszentrum St. Marienthal und anderen Partnern setzt die knapp 3000 Einwohner zählende Stadt konsequent auf eine Energieversorgung aus erneuerbaren Energien. Damit ist es Ostritz gelungen, die gesamte Stadt mit Strom und Wärme aus einem Mix von regenerativen Energieträgern zu versorgen.
Die folgenden vorhandenen Ressourcen wurden einbezogen:
die Kraft der Sonne
beständige südliche Winde
den Klosterwald
die Lausitzer Neiße
das Kloster St. Marienthal
Auf
Anfrage
können Interessierte die verschiedenen Anlagen zur Energiegewinnung besichtigen.

Warning: Use of undefined constant editmode - assumed 'editmode' (this will throw an Error in a future version of PHP) in /www/htdocs/w0091163/cms/front_content.php(934) : eval()'d code on line 617

EMOS und EXPO 2000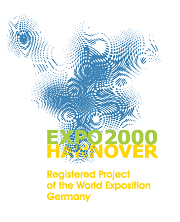 Mit zahlreichen engagierten Partnern entsteht das Projekt
"Energie-ökologische Modellstadt Ostritz - St. Marienthal", welches sich aus einzelnen Modellbausteinen zusammensetzt. Das Projekt erfährt zahlreiche Anerkennungen

Tat-Orte-Wettbewerb 1998 und 2000

Solarpreis 1999

Besuch des Bundespräsidenten Rau 2001

Schulträger21 2003 und 2005

Freiherr-von-Stein-Preis 2003 und reges Medieninteresse

Zeitungsartikel

Fernsehbeiträge
Mit dem Gesamtprojekt "Energie-ökologische Modellstadt Ostritz - St. Marienthal" nahm die Stadt Ostritz an der Expo 2000 teil.
Dieses Projekt wird gefördert und unterstützt durch: